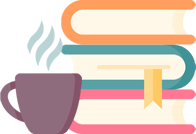 Would you like to help shape the future of your library?
Apply to join our Board of Directors!
Board members are responsible for supporting the library through volunteering and policy-making. Job description available upon request.
Please submit your resume and a letter of interest to the library (Attn: Board of Directors) by September 13th, 2023. Letters of interest should state why you wish to serve and number years as a member of the community
Application is open to all qualified persons without regard to sex, race, creed or economic status. Must be a resident of the Palmerton Area School District to apply.